Testimony of a Dummy.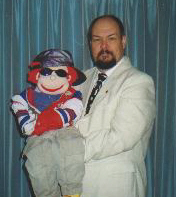 One of the most effective programs Neale Bacon and Friends 

present is the "Testimony of a Dummy". 

It has been effective in reaching both children and adults
 in a number of different situations,
 from Sunday School to a
drug and alcohol treatment center.

Jerry, Neale's teenage friend,
 in a question and answer style, 
is asked to give his testimony. 

How could a ventriloquist dummy have a testimony?

Neale found Jerry at a garage sale,
 with cigarette burns in his face,
 and half his stuffing gone.



 Neale paid for him and took him home.
 He realized Jerry was a bit small for Neale's hands
 so his mother-in-law cut him in half,
 added 6 inches to his middle,
and re-stuffed him,
 thereby performing the worlds first dummy-ectomy.

How is this a testimony?

Well Jerry, like so many of us,
 had been discarded
and abused,
 and felt like no one loved him.



 Someone came along and paid the price to get him back,
 like Jesus did for us.
 He was then able to have
 some of those scars sewn up or healed if you will,
like Jesus does for us
 and had a chance to grow.

He now travels with Neale
 and helps tell others of Jesus and his love.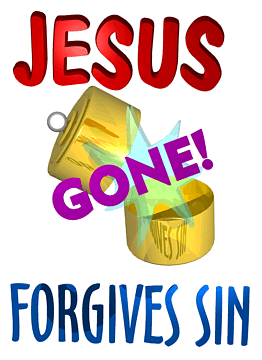 Neale Bacon and Friends


8826 Armstrong Avenue
Burnaby, BC v3n 2h7
Canada
Back to the main page!:
Should a Christian do magic?